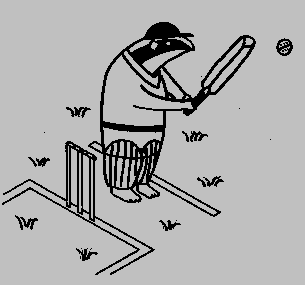 A warm and friendly welcome from Badgers Cricket Club – a wandering cricket side who play only friendly cricket matches, mostly in the villages of Surrey – and who also enjoy a yearly three day tour (for many years to the Cotswolds, briefly to Dorset and more recently to Cheshire). For more information about the club and this web site, take a peek at the about page.
The site has continued to grow since it first appeared in March 2000, and in addition to up-to-the-minute results, scorecards, match reports, news and fixtures, you will also find more statistical information than you could shake a stick at, the Badgers 'hall of fame', a list of the current club officers, a sadly rather stagnant photo gallery and links to general cricket sites and many of the clubs that we play, or have played, against.
---
What's New
15 May 2016

The last two weeks have seen contrasting games, with an exciting one wicket victory on Ham Common last weekend having been preceded by a fairly dull and processional loss to Beddington the week before. The usual summarised details of the games can be found on the results page along with statistical notes only match reports and the pertinent elements from the scorecards.

One element that I have recently changed, as a displacement activity when I could have been writing match reports, was to remove the lifelong use of the "wkts." abbreviation in match results text. This made perfect sense when the reports were printed using fixed pitch characters on an old dot matrix printer with an 80 column wide page but serves no real purpose these days – I've just never really thought about that aspect of it until now. I may not have clobbered all instances of the abbreviation just yet, but the next time everything gets generated from scratch they should all disappear.

28 Apr 2016

PLEASE NOTE that we have a change of fixture for Sunday, with a game against Beddington having been arranged when Weybridge Vandals contacted us to say they were very strong this week and did we want to arrange something else.

The new season started on the intended first weekend for once, although the trip to Beechwood saw the temperature plummet such that the scorers were huddled under blankets and the players (mostly) swaddled in as many layers as they could manage. Despite the cold we had a cracking game to get the season off on the right foot, and pulled the win out with two balls to spare. The usual summarised details of the game can be found on the results page along with a statistical notes only match report and the pertinent elements from the scorecard.

In addition to rolling the site over to the new season I've rather belatedly brought the fixtures page up to date, although the 2016 version of the Google map of locations is not yet ready.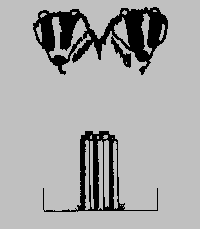 The older What's New entries are now held on separate pages, to keep this main page cleaner and smaller, and you can also navigate to them using the Javascript menu (under Home).
---
This site is very much a work in progress and if you have any comments, suggestions or would simply like more information then please feel free to send an email to the webmaster using this link:

send a message to Badgers CC by clicking here